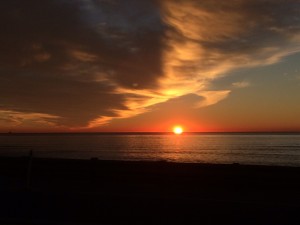 What Is Next?  This in your mantra and mine.  I have learned that each step along the journey is punctuated with this question/mantra.
Ask this question before you contemplate or meditate.
Journal 'sometimes' about What IS next?
I AM SO EXCITED ABOUT MY NEXT STEPS INTO AWAKENING.  LET ME CATCH YOU UP!
After retiring from 18 years at Dharma Center I began work with a group of students who asked the question What is Next for sharing Rama's Teachings.  Several projects are under way.  I am working on a package of 10 Online Meditations  Movies.  It is a demanding project that allows me to create in new ways, and forces me to step into the light of the eternal  learning curve.
I am part of the Founding Circle of Gate Community and University and am learning to participate and teach using online tools. Again, the cyberspace venue forces me to step into the light of the eternal learning curve.
I am in the process of building an inner platform to launch Integrated Meditation Studies opportunities for Enlightened Studies and  Awakening.  A Circle of Wisdom will be launched in the Fall of 2017, which will include monthly local classes, and online classes.
I am also building an inner platform to launch a program for the local community to awaken through individual counseling and Sand Play Yoga. Personal history often interferes with  spiritual growth, and Sand Play Yoga and counseling offers a fast path to removing blockages.  Sand Play Yoga is FUN, profound, and helps each person move to the Next Level.
I am traveling to places I have been, to places I have never been, and setting the ground work for the next Touching Aloha retreat.  I may return to Hawaii, or not.  So many wonderful and beautiful places on the planet to explore!  I hope you will peruse my website often, in search of the NEXT steps on your journey.